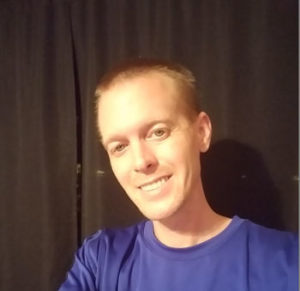 Hello! My name is Joe Nobles, and I'm currently 36 years-old. I live in Winter Haven, FL, which is located in the center of Florida. It is about 45 minutes away from both, Tampa and Orlando. I have many hobbies, and enjoy learning about new and different things. Never know if you like something, until you try it, right?
Out of everything that I enjoy doing, wildlife has always been at the top of my list. I have always been passionate about animals, in general, but the fascination keeps getting more and more. I enjoy anything from ants all the way up to elephants, simply put lol. If it crawls around, and catches my attention, I usually see what it's doing. My favorites are spiders, snakes, bats, wolves & dogs, cats of all sizes, and alligators & crocodiles.
Second on the list would be photography. I really enjoy taking pictures of a lot of things, but mostly wildlife, and anything nature related. I try to capture sunsets, as well as sunrises, most of the time. Usually, it's rare for me to capture sunrises, because of my work schedule, but every now and then, I'm able to get some. Lately, because of my love for animals and wildlife, I've been getting into macro photography, and trying to get close-ups of insects and smaller creatures, that we seem to overlook each day. Also, I like to take landscape photos, as well as pictures of flowers and plant life. Sometimes, I take shots of clouds, as well. Usually, it just depends on my location, and what attracts my attention and appears to look like it might be worth capturing.
I also enjoy watching movies, but it's been hard finding any good movies lately. So, I kind of drifted away from watching movies, as much as I use to, and turned to different hobbies. My favorite genres are Horror, Comedy, and Dramas. If it looks interesting, I usually watch it, though. I also enjoy watching a lot of documentaries, too. Mostly nature and wildlife related, but also outer space films, too.
I enjoy playing video games, as well, but it's usually when I don't have anything else to do, or when I just want to relax but don't feel like watching a movie or doing anything else. I like to listen to music, quite often, too. Usually, it's either Rock/Metal type music, or Hip-Hop and Rap, but every now and then, I'll listen to relaxing music, such as Classical or Meditation, type, if I want to clear my mind. I grew up through the 80's as a kid, listening to Rock and Metal music, and top 3 favorite bands then were Guns N' Roses, Megadeth, and Motley Crue. Through the 90's, I listened to a lot of Rap music, from N.W.A. to No Limit and Cash Money, and even the Lil' Jon and Three 6 Mafia days, and now to The Weeknd. It just really depends on my mood, mostly, when it comes to listening to music.
Aside from those, I also enjoy working with computers, creating websites, and anything in technology. It's the reason why I made this website my personal website, instead of coming up with some label or design, I wanted to do something more personal, and share everything in one place. It'll take a lot of time to build and design everything to how I want it, but as time goes on, I'll expand it and add new ideas. Lately, I've been focusing on photography a lot and wanted to start there, and expand as time goes on.
Anyways, I just wanted to type out an "About Me" page, for those who would like to know more about me. I'll share more things about me, as time goes on, through posts. Maybe, I'll eventually get into posting videos online, but I've just never really felt comfortable being recorded. I've always enjoyed being behind the camera, not in front of it. Who knows, I might try it out some time, though.